Our blog
Change Is Hard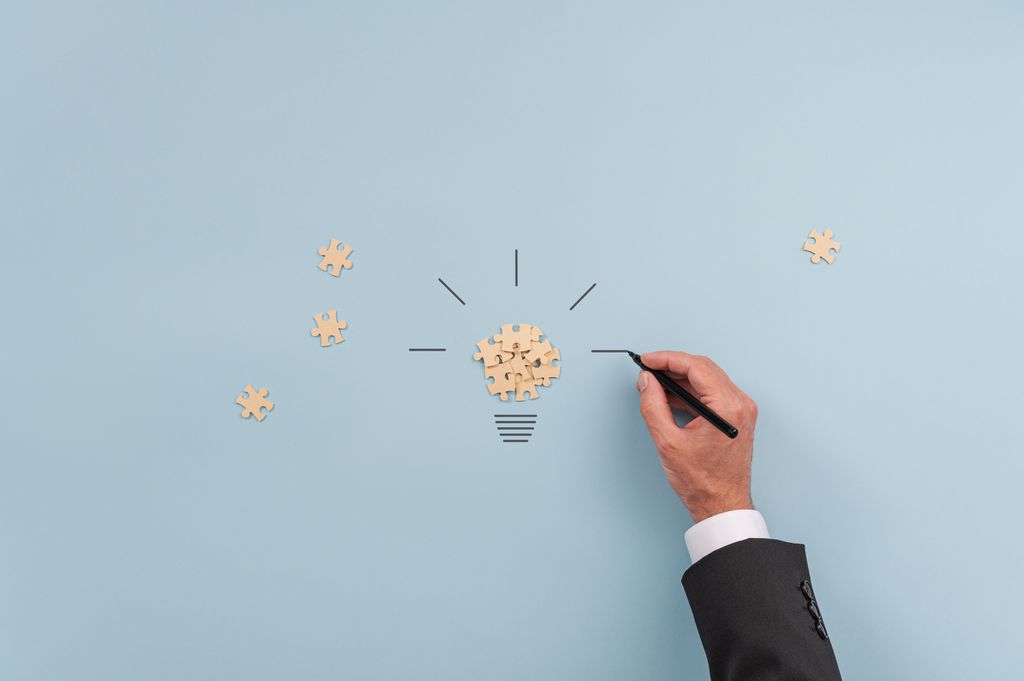 You can interpret the ages-old phrase "Necessity is the mother of invention" in a couple different ways. 
For business owners, it can mean changing your business model. Or it can mean innovating on the way you work for high-level efficiency going forward.
A recent survey highlighted how Aussie business leaders believe they don't have the capability for innovation that makes an impact. If that also describes you, keep reading!
Here's why now is a great time for innovation:

1. An Opportunity to Trim (and Reshape) the Fat
While we're usually cautious about change and slow to adopt new ways of working, times of crisis naturally speed this up. In the first half of 2020, companies rapidly switched to working from home. You may have become a remote manager. 
At the same time, you may have realised you were holding on to some workflows that don't really work for your company. You learned you can streamline in a pinch and you've become more adaptable in the process.
To stay competitive, you also have toimprove customer experience. Pivoting to a more customer-centric business management system will help you get a leg up on your competitors by cultivating loyal customers, attracting new customers, and growing despite the crisis.
Example: Brisbane Airport is meeting customers where they're at - online. The airport launched an eCommerce marketplace in 16 days to help sell the $70 million worth of stagnant Duty Free goods. 
2. Improved Technology Already Exists
You want to become more innovative. But what if your transitional workflow is still a little rough? 
Whether you are remote or in-office, companies of all sizes can come out on top by remaining open to new softwares that translate process to product. You can polish and improve on your processes - and the tech is already here.
For example, Forbes believes that manufacturers will do five years of innovation in the next 18 months. Choosing a strong business management software (ERP) allows you to "unlock remote oversight, remote work, and optimisation" through a data-secure cloud.
Example: With 4.5 million users worldwide, Odoo is the #1 ERP system helping businesses boost sales, integrate services (like customer relationships, point of sale, and project management), and streamline operations.
3. You've Adapted Before
You probably never thought you'd have a cordless phone and now, thanks to smartphones, you're practically carrying a computer in your pocket at all times. Hooroo, landlines.
Humans are adaptable beings. When we know we have to change, we adjust to the new normal.
Originally, you didn't want to switch to video chat, a tablet, or an online store, but now it's critical for these technologies to integrate well, maintain employee productivity, and keep your business running smoothly. 
Example: The history of food delivery has gone from ordering by phone to ordering by app…and now to autonomous delivery by social distancing-approved robots.

4. Taking Action Means You're In Control
Market forces and consumer behaviour change whether we like it or not! But you can come out on top by flowing with the tide rather than fighting it.
Clients today want you to meet them where they are - whether that is email, web chat, or even SMS. They want fast response times and detailed answers to their questions, or they will move on to your competitors - and that would be a shame. 
Why? These features are readily available in a strong CRM. 
When you provide the empathetic communication your clients trust alongside the products and services they want, you create a powerful, customer-centric combination that improves both buyer experience and business ROI. 
Plus, you'll build a network of loyal brand advocates that help you grow into the future.
Example: Alcohol brands like Diageo, Anheuser-Busch, Pernod Ricard and Brookie's are using what they have to make what people need now: hand sanitiser. Business is looking good for company and community.
The Long-Term Benefits of Innovation
Take it from the founder of innovation consultancy Inventium, Dr. Amantha Imber: 
"There has never been a more critical time to innovate and look at things differently than there is now, because the world has completely changed."
Innovation means being prepared for the future and ahead of the curve. That's why times of crisis, while stressful, are a great time for improvements in the way you work.
This starts with a tried and tested ERP that seamlessly integrates across apps and automates tedious processes for higher growth.
Your customers, your employees, and your business will benefit. Our partners certainly have!
Havi Technology is your partner in innovation.