Our blog
Craft Your Winning Odoo ERP Strategy and Roadmap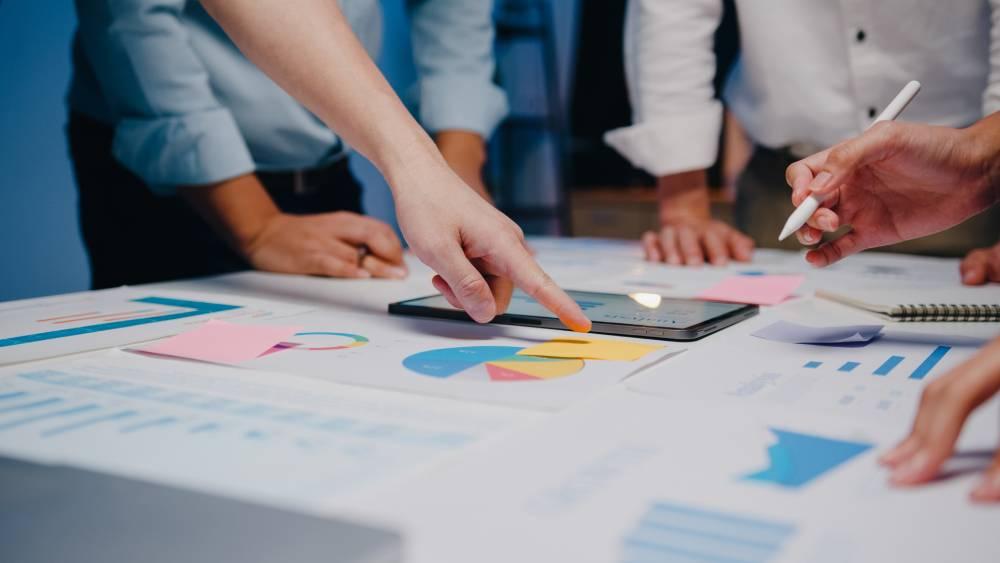 Implementing an Odoo ERP system can be a transformative journey, filled with challenges and obstacles for any business. However, with a solid foundation and a thorough strategy, businesses can navigate the complexities and pitfalls. Embarking on your Odoo ERP implementation by assessing your current workflows and identifying goals that help your business lay the groundwork. From there, you can build a clear strategy and roadmap that steers your business through each and every stage of the Odoo ERP journey.
This chapter includes the 3 following key points:
Current workflows assessment and ERP process

Guideline for businesses to build a clear Odoo ERP strategy

Create a roadmap for your Odoo ERP journey
Current workflows assessment and ERP process
Before diving into an Odoo ERP implementation, it is essential to assess your current state and thoroughly understand your business requirements. It involves identifying the pain points, inefficiencies, and gaps that need to be addressed. Also, you will need to analyse your current business processes and define areas where Odoo can come into play to improve efficiency and streamline operations. 
This analysis will enable you to build solid groundwork to ensure that the final solution meets your business-specific needs and provides the desired outcomes. To understand your business inside and out, you can start by conducting a comprehensive assessment of your current business processes. It is crucial to engage with key stakeholders in each value stream, IT support team, and end-users to gain insights and ensure that everyone's requirements are considered.
These assessments can include:
Identify key business operation areas
It is necessary to define important and specific business functions such as manufacturing, inventory management, accounting, sales, customer relationship management, etc for further assessment. For each operation, you can identify the followings:
Is this operation important to your business?

What software, if any, support this operation?
Once you know key business functions, it is time to determine your information collection method. It can be conducted manually or automatically depending on your business size. The manual approach is most appropriate for smaller businesses with a list small of software across domains while the automated method can be the best choice for large enterprises to save time and gain efficiencies.
Evaluate current workflows and software 
Now, you need to brainstorm a list of software that you use to manage the above operations, such as accounting, inventory software, and customer relationship management (CRM) systems. For each software, you can indicate information such as user satisfaction, processes supported, future disposition, and total cost.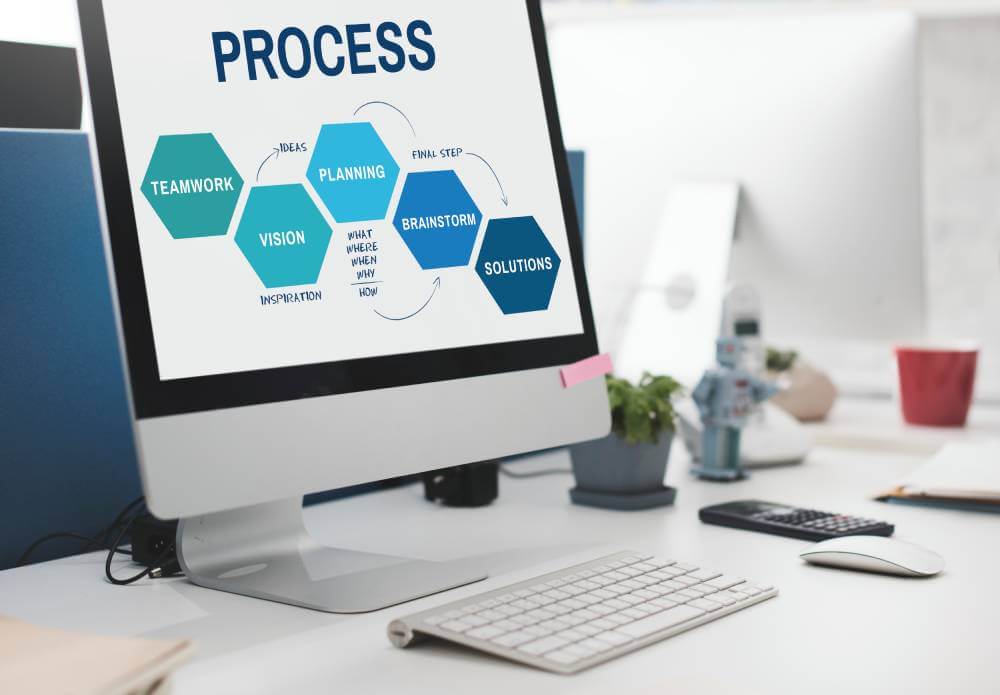 Once you have know-how about your business's software, it's crucial to identify any pain points, challenges, and opportunities in your current workflows and systems. It can be functional, technical, or process gaps such as incorrect data, manual data entry, fragmented systems, lack of real-time visibility, or poor integration between departments.
At this step, you need to identify the key stakeholders, also known as process owners. Start with the discussion of current pain points with the various capabilities. These pain points will be items that the Odoo ERP solution will have to resolve. 
Define ERP process key success factors
Once you deeply understand your operational process, it is time for you to define the desired outcomes that your business aims to achieve for the Odoo ERP implementation. These key success factors serve as benchmarks to measure the effectiveness and efficiency of the ERP implementation process. They encompass various aspects, such as stakeholder engagement, thorough planning, realistic expectations, competent project management, robust communication, user training, and seamless integration. 
Odoo ERP implementations often involve significant organisational changes. It can help your business improve productivity, reduce costs, enhance customer services, and data security, and enables better decision-making. By defining and measuring these key success factors, organisations can assess their ERP implementation progress and make informed adjustments to achieve optimal results.
In other words, it helps you see what success looks like when the ERP system is implemented. 
Prioritise ERP process
To optimise operational processes, you need to evaluate the current state of each process and its relevance to your business. Given limited capacity, it is essential to prioritise business processes that are or will become strategically significant for your organisation. These processes often serve as key differentiators for your business. By carefully evaluating and identifying critical business processes, you can focus your resources and efforts on areas that will yield the highest returns. 
This prioritisation involves understanding the core functions of the business, evaluating process dependencies, and considering the potential benefits and risks associated with each process. Determining their order of importance can also influence vendor selection and the implementation roadmap, as high-priority areas play a critical role in the success of your ERP system.
It also allows for a phased approach, ensuring a smoother transition and minimising disruption to the overall business operations during the ERP implementation journey.
Guideline for businesses to build an Odoo ERP strategy
Define goals, scope, and risks
Once you have a clear understanding of your current workflows and identify prioritised operations, it's time to define your goals and align them with your stakeholders. In addition, it is crucial to develop a plan that helps your business minimise time spent on handling unexpected risks and ensure alignment within the group.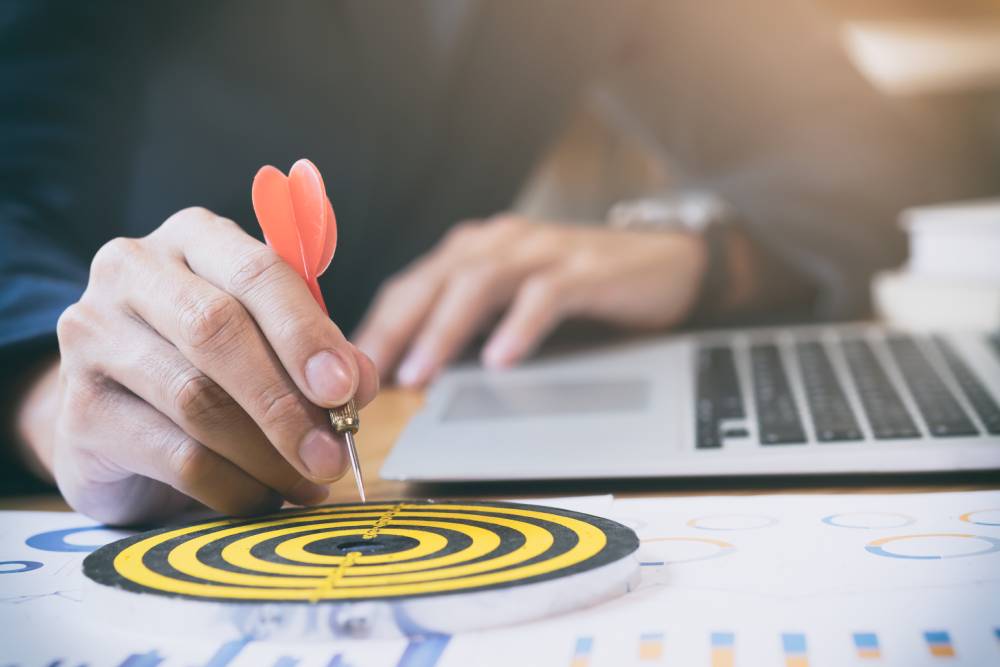 Potential risks can hinder the successful completion of each work initiative, ranging from predictable factors like low resource capability to unpredictable factors like a change in priorities resulting in withdrawn buy-in. To address these risks, it is important to identify mitigation tactics for each one. In some cases, these tactics may involve independent work initiatives. For instance, if the risk is a lack of end-user buy-in, a mitigation initiative could involve creating an end-user communication plan.
By establishing clear goals, defining the scope of your ERP implementation, engaging stakeholders, and proactively addressing potential risks, you can maintain focus and prevent scope creep throughout the project.
Project Team Setup
Implementing an ERP system is a complex undertaking that requires careful planning and coordination. Establishing a dedicated project team with representatives from each department is crucial for successful implementation. Large-scale ERP projects require the involvement of many stakeholders from all departments and levels of the business, including project sponsors, IT, end users, and business stakeholders such as the Managing Director, HR Manager, Operation Manager, etc. 
Identify which stakeholders to include and consider the influence of stakeholders in contributing to the requirements elicitation process and involve them accordingly. You need to generate a complete list of key stakeholders and determine their responsibilities in the ERP strategy and their expected time commitment.
It will be great to assign a project manager who will be responsible for overseeing the project and ensuring that timelines and milestones are met. Create a communication plan to keep all stakeholders informed about the project's progress and address any concerns or challenges that arise along the way.
The Odoo ERP strategy will require a cross-functional team within IT and business units. Make sure the project sponsor receives clear information about involvement, decision-making, and resource allocation throughout the project. By fostering transparent communication and setting clear expectations, organisations can empower project sponsors to effectively fulfill their responsibilities, facilitate efficient decision-making processes, and provide the necessary support for a successful project outcome.
Work with a local Odoo Partner
An ERP project not only relies on internal resources but also involves external partners. Selecting the appropriate implementation partner is a crucial step during the planning and analysis phase of an Odoo ERP implementation. 
Working with a local partner provides the benefit of their in-depth knowledge and understanding of the local business environment, regulations, and cultural nuances. They possess expertise in customising and tailoring Odoo to meet specific business requirements, ensuring seamless integration with existing processes. Besides, local Odoo Partners offer timely technical support, ongoing training, and assistance with system updates and upgrades. They can also provide valuable insights and best practices based on their experience in implementing Odoo for other local businesses. 
The right partner plays a vital role in ensuring a seamless and successful implementation while choosing the wrong partner can result in delays, higher costs, and a final solution that fails to meet your business requirements.
Design Odoo ERP solution and implementation
Once you chose the right Odoo implementation partner, designing a solution and implementing Odoo becomes easier. To begin, it is essential to engage in open and transparent communication with your Odoo implementation partner, sharing detailed information about your business processes, workflows, and specific needs. 
The partner will then leverage their expertise and knowledge of Odoo to propose a tailored solution that aligns with your requirements. Throughout the design phase, maintain an iterative feedback loop, providing input and reviewing the proposed solution to ensure it meets your expectations. 
Odoo has a wide range of modules to fit the specific needs of a business. Utilising the standardised features and functionalities of Odoo while configuring them to align with your business requirements is highly advantageous. This approach not only helps in cost optimisation but also minimises the chances of errors and bugs. Additionally, it facilitates streamlined system upgrades, simplifies finding support, and eases the training process for employees.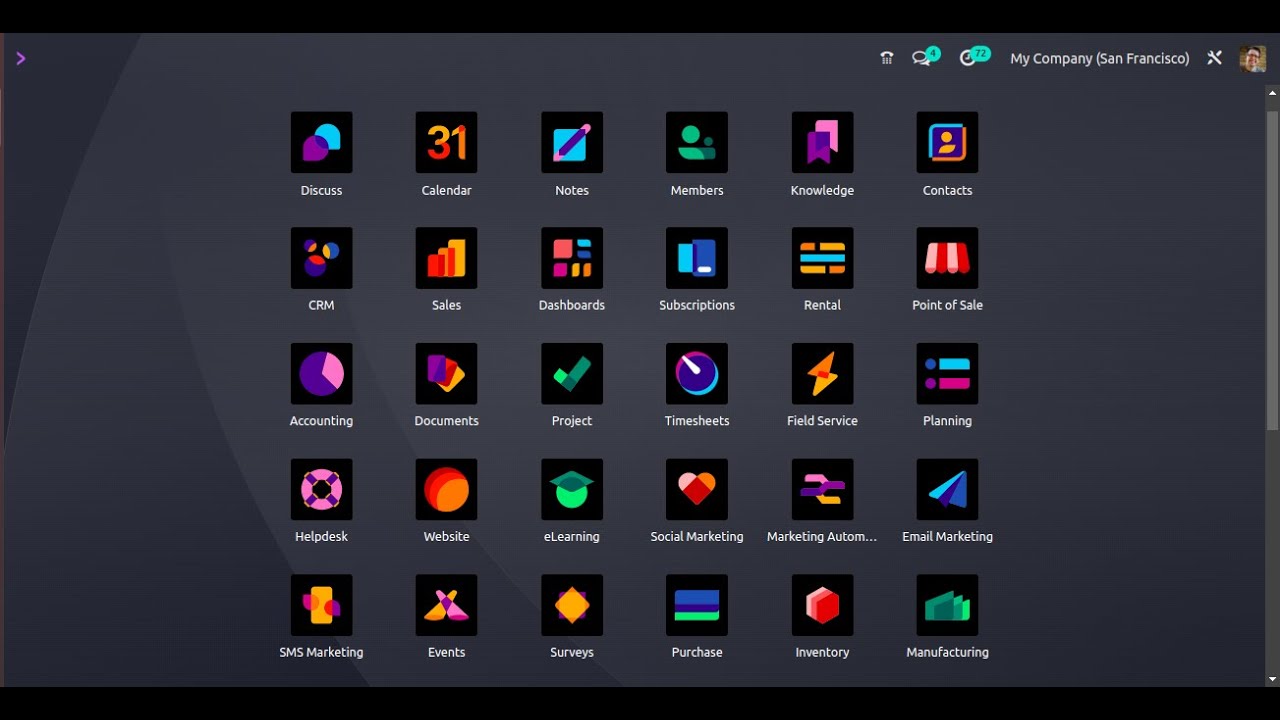 However, if you find that you need a specific feature that is not available in the standard version of Odoo, it would be better to seek guidance from a professional Odoo implementation partner to assess the necessity and the most efficient approach to customise it. This proactive approach helps to make informed decisions, strike the right balance between functionality and efficiency, and ultimately enhance the effectiveness of your Odoo implementation.
Once the solution is finalised, the Odoo partner will guide you through the implementation process, ensuring smooth execution and minimising disruptions. Collaborative training and support will also be provided to enable your team to effectively use and maintain the Odoo system. Regular communication and proactive engagement with your Odoo partner are key to a successful implementation, fostering a long-term partnership that supports your business growth and evolution.
Create a roadmap for your Odoo ERP journey
Developing a comprehensive Odoo ERP roadmap is vital to guide your Odoo implementation and ensure a phased approach. Consider breaking down the project into manageable phases, prioritising critical modules, and defining realistic timelines for each phase. This approach allows for incremental improvements and provides an opportunity to course-correct if necessary. It is also essential to allocate the necessary resources, including budget, time, and expertise, to support each phase of the project.
In creating your ERP roadmap, remember to account for factors such as data migration, user training, and change management. These aspects are often overlooked but are critical for a smooth transition to the new ERP system. Additionally, consider the potential integration with other systems or third-party applications, as this can greatly enhance the overall efficiency and functionality of your ERP solution.
Conclusion
Embarking on an Odoo ERP implementation without a well-defined strategy and roadmap can lead to inefficiencies and roadblocks. By thoroughly assessing your current state, aligning goals and scope, choosing the right Odoo implementation partner, and creating a comprehensive ERP strategy and roadmap, you will have a good foundation to build your ERP system with Odoo.
Odoo offers a powerful platform to streamline your business processes and drive growth. With a clear plan in place, you can leverage the full potential of Odoo ERP and achieve your business objectives.
In the next chapters, we will explore the process to implement your Odoo ERP system, with a focus on data centralisation.
Do you need help to start a new journey with Odoo, or Odoo migration?