Our blog
Get Ready for Your ERP Journey with Odoo
Businesses are constantly seeking ways to streamline their operations, enhance productivity, and achieve sustainable growth. Enterprise Resource Planning (ERP) systems have emerged as indispensable tools to help them manage and integrate key operational processes. Among the various options available, Odoo stands out as a fully integrated and customisable ERP solution that empowers businesses to optimize their operations and drive success.
Implementing an Odoo ERP system can be challenging. But with the right preparation and strategy, it need not be an arduous task.
In this chapter, we aim to help you understand what an ERP system can do for your business and explore how Odoo can meet your goals. With this information, you will have the right preparations for a successful ERP journey.
This chapter includes 2 key points:
Why businesses should adopt an ERP system.

How Odoo can help you streamline your operational process.
Why businesses should adopt an ERP system
The increase in customer expectations
Businesses face a significant increase in customer expectations in the digital age. With the advent of e-commerce, social media, and mobile commerce, customers now have more choices and higher expectations than ever before. 
"73% of customers expect companies to understand their needs and preferences" (Source: Aberdeen Group).
They expect seamless and personalised experiences, prompt responses, and clear communication. This is where the ERP system comes in handy. It enables businesses to access relevant customer information quickly and gather insights to deliver personalised offers to customers. Besides, it also provides real-time visibility into inventory levels, order statuses, shipping, or key information to proactively engage with customers, and ensure timely fulfillment of orders. This improved customer satisfaction leads to enhanced loyalty, positive reviews, and increased sales.
"86% of customers are willing to pay more for a better customer experience" (Source: Salesforce).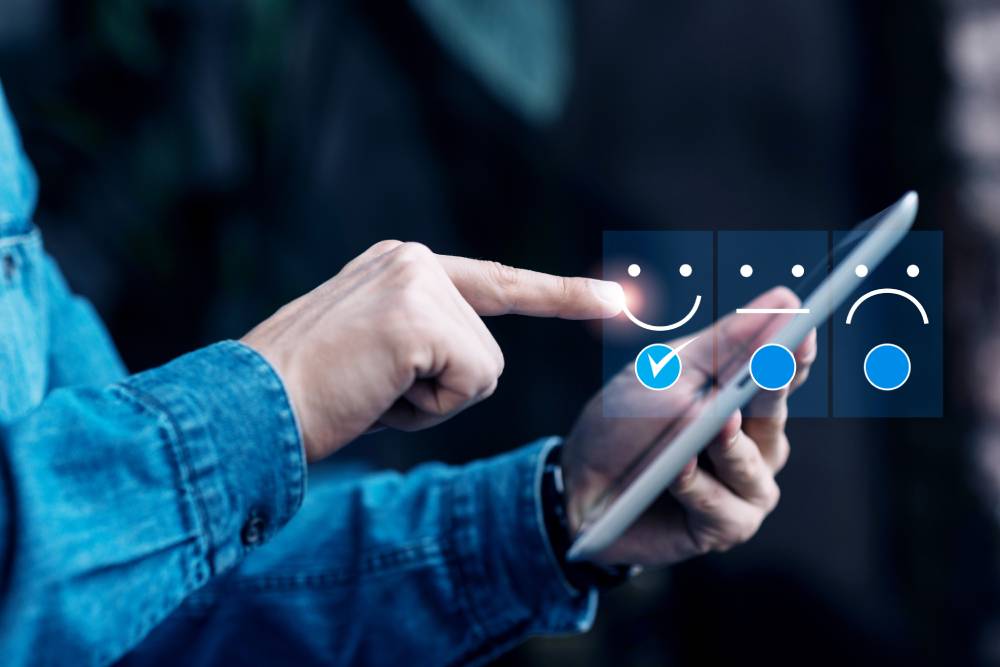 The need for enhanced productivity and efficiency
As a business expands, the need for additional employees increases. But, when multiple people perform the same tasks, maintaining consistency and efficiency can become challenging. The ERP system can standardise processes to ensure employees adhere to the most efficient workflow.
Besides, it automates many basic, repetitive tasks, freeing up employees to work on other important tasks that bring more value to the business. It can also help them complete tasks faster by simplifying processes and reducing the time spent searching for necessary information.
"Companies that implement ERP systems typically experience a 20-30% increase in production efficiency" (Source: Deloitte).
Strive for one source of truth for data
Whatever type of your business is, it is sure that there are multiple activities involved such as manufacturing, sales, accounting, distribution, customer services, and more. Data from these activities must be consolidated and recorded in a proper way. If you are managing them in different software solutions that are disintegrated, it is more likely that they create extra work, duplicated data, and a fragmented view of organizational processes. 
The ERP system serves as a single, integrated platform that consolidates all relevant data and processes, eliminating the need for multiple software solutions or manual workarounds. Besides, with centralised and real-time information, you can get all the insights you need to make quicker and better decisions that help you save as much time and money as possible.
Whether it is inventory management, financial accounting, human resources, or supply chain management, the ERP system ensures smooth coordination and collaboration across all functional areas.
How Odoo can help you streamline your operational process
When it comes to ERP platforms, Odoo gains its popularity in recent years and widely adopted by companies of all sizes, from SMEs to large multinational corporations.
Odoo is an all-in-one platform that integrates various modules, including CRM, Sales, Accounting, Inventory Management, Manufacturing, Point of Sales (POS), and more. This seamless integration allows you to smooth out data flow and collaboration across different departments, and eliminate the need for multiple standalone systems. 
Besides, Odoo is an open-source platform, so it is highly customisable to meet your unique needs and workflows. With a scalable platform, you can start simple first and upgrade as you grow. In addition, Odoo has a thriving community of developers, users, and partners. The community actively contributes to the development and improvement of the software, offering support, sharing knowledge, and creating additional modules and extensions.
With each new version released per year, Odoo consistently delivers innovative features and enhancements to help businesses streamline their operations and achieve higher levels of productivity. The upcoming Odoo 17 promises to bring even more exciting updates that focus on enhancing user experience, inventory, point of sales (POS), Odoo PWA, invoicing, and more.
However, before embarking on an Odoo ERP journey, it is important to identify the key operations in your business and understand how Odoo can help you organise operational processes and enhance customer experience at the forefront.
Inventory and Warehouse Management
Why it matters and what key requirements in this area
Inventory is one of the essential components of a business, whether you are an e-commerce, retail, or manufacturing company. Effective inventory control is crucial for meeting customer demands, minimising stockouts, and optimising production. Key requirements in this operation include:
Inventory visibility across sales channels such as marketplaces, online websites, or physical stores. Both customers and staff can get correct and real-time stock updates to make purchases and fulfill orders.

Inventory management by bin location for faster order fulfillment.

Barcode support to speed up order fulfillment and prevent fraud.

Inventory adjustment with staff permissions to monitor and reduce waste.

Stock transfers inward/outward warehouses for multi-warehouse business.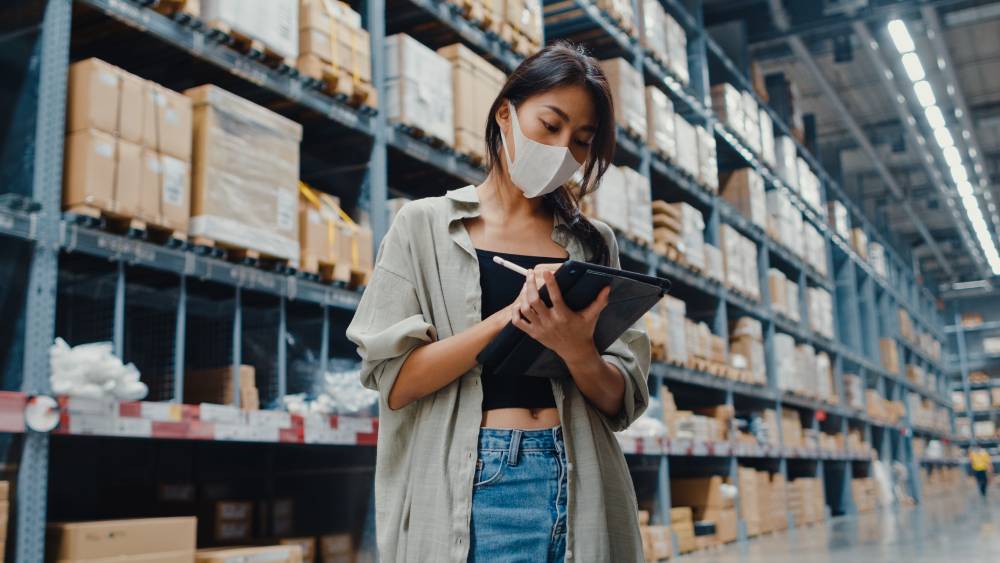 Odoo capabilities
The Inventory module of Odoo provides businesses with a powerful tool to automate and streamline various aspects of inventory management. It empowers businesses to efficiently handle their stock levels, monitor product movements, and ensure optimal inventory control. Businesses can now:
Track stock levels from purchase to warehouse bin to a sales order with the smart double-entry inventory system.

Trace lots or serials in both upstream and downstream directions across your entire supply chain.

Reduce stockouts with automated requests for quotation (RFQs) that trigger automatic procurement proposals (purchase orders, manufacturing orders, etc.) when the stock level falls below a certain threshold. 

Set up automated routes to manage complex inventory routing needs such as

multiple warehouses, drop-shipping, and cross-docking.

Predict future demand for products based on existing sales orders, purchase orders, manufacturing orders, and more.

Keep a pulse on your warehouse (stock levels, product turnover, inventory valuation, etc.) with real-time dynamic reports to spot trends, identify issues, and make smarter decisions.
Manufacturing
Why it matters and what key requirements in this area
The manufacturing process involves a series of steps. From sourcing raw materials and manufacturing, to store and distribution. So it is essential to streamline these processes to increase efficiency, reduce costs and improve profitability. This area requires:
Optimal and streamlined manufacturing processes, from components management and production planning to quality control and distribution. 

Real-time visibility into resource utilisation, material availability, and production planning accordingly. 

Quality control checks, defects tracks, and compliance with regulatory standards. 

Comprehensive reporting and analytics tools to track key performance indicators (KPIs), and analyze production efficiency, inventory levels, and other essential metrics.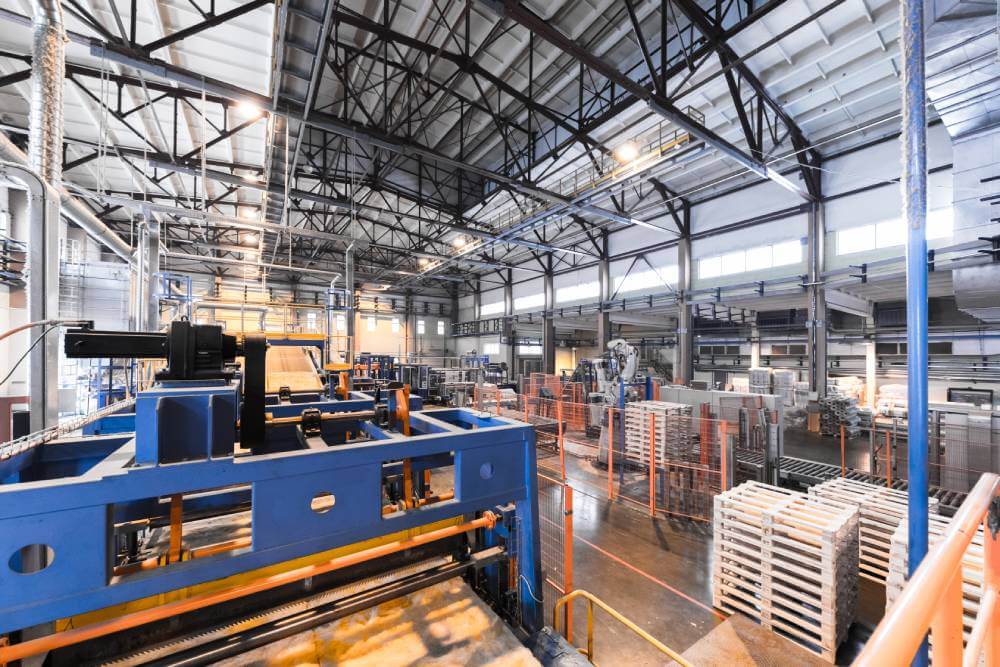 Odoo capabilities
Designed to meet the diverse needs of businesses, Odoo Manufacturing offers a comprehensive suite of tools and features that empower businesses to enhance their manufacturing processes. Here are certain of the elements and aspects which the Odoo manufacturing module can bring into the operations:
Create detailed manufacturing orders, define routing and work centers, and schedule operations efficiently. The system enables automatic order creation, tracks work in progress, and provides real-time updates on production status, ensuring optimal utilisation of resources and meeting delivery deadlines.

Gain complete visibility into stock levels, tracking of materials, and automation of stock movements. 

Create and manage complex Bills of Materials (BOMs), define product structures, track components, and manage revisions effectively. 

Managing engineering changes efficiently across multiple departments with an integrated Product Lifecycle Management (PLM) module.

Schedule preventive maintenance tasks, track equipment downtime, and manage repair operations effectively. 

Control your productivity with real-time Overall Equipment Efficiency (OEE) reports, enabling you to monitor the six significant losses of Total Productive Maintenance (TPM). Keep track of essential maintenance KPIs such as Mean Time to Repair (MTTR) and Mean Time Between Failures (MTBF). 
Purchasing 
Why it matters and what key requirements in this area
Once manufactured, the products need to be distributed efficiently. This is where procurement comes into play. Businesses must address the complexities of managing products across multiple channels, synchronise inventory and delivery processes, and collaborate with suppliers to overcome operational challenges. Key requirements in this operation include:
Purchase orders and vendor management in a single-view system to ensure a smooth purchasing process.

Smooth data sychronisation between purchasing, and inventory levels with sales orders to avoid stockouts and overbuying.

Purchase order creations fast based on business trends and the ability to monitor an end-to-end purchasing process.

Warehouse management system integration to directly transfer stocks to desired warehouses.
Odoo capabilities
To overcome these challenges, businesses have to do away with outdated procurement processes. Adopting new management that is better suited for today's highly competitive market.
Odoo's Purchasing module simplifies the procurement process, allowing businesses to streamline vendor management, automate purchase orders, and track vendor performance. It provides real-time visibility into purchase activities, ensures timely deliveries, and facilitates better cost control through negotiation and contract management. With the Odoo Purchasing module, businesses can:
Easily manage vendors & streamline purchase orders within a unified platform.

Seamlessly generate requests for quotation (RFQs) to your vendors based on stock levels, eliminating manual effort.

Simplify the process of importing vendors' price lists and references, enabling smarter purchase decisions based on promotions, quantities, and special contract conditions. 

Stay informed about product availability in your vendor's stock and check your order status from within the system.

Initiate purchase tenders, integrate vendor response in the process, and compare proposals to choose the best offer and send purchase orders with ease. 

Gain valuable insights into your vendors' performance through flexible reporting, including metrics such as delivery delays, negotiated price discounts, quantities purchased, etc.

Leverage a single Odoo instance to synchronise operations between different companies or warehouses.
Sales Activities
Why it matters and what key requirements in this area
Sales activities are varies depending on what type of your business is. But, it always plays a significant role in generating revenue and driving business growth. For professional firms, sales activities are related to engaging with potential customers, building relationships, and guiding them through the sales process, ultimately converting them into loyal customers. Effective sales strategies, such as offering personalised solutions, excellent customer service, or unique selling propositions, can give businesses a competitive edge and help them stand out in the market. To ensure efficiency, businesses need:
Well-defined sales processes, including defining the sales funnel stages, setting clear goals and targets, establishing effective channels, and streamlining the workflow to avoid bottlenecks.

Detailed sales report to analyse sales data, identify trends, understand customer preferences, and make informed decisions.

Seamless communication between sales teams and other departments, such as marketing or customer service.
Odoo capabilities
Odoo's Sales module is equipped with a range of dynamic features meticulously crafted to automate and streamline every facet of your sales process. Odoo allows you to:
Automatically create, send quotations, and easily convert them into sales orders with a single click. Also, it can be converted into invoices upon customer payment.

Assign leads and opportunities to salespeople based on predefined criteria such as geographical location, product line, etc.

Send automatic follow-up messages based on time triggers or specific customer actions.

Effortlessly monitor salesperson commissions by seamlessly tracking commission line items on sales orders.
Point of Sales
Why it matters and what key requirements in this area
For B2C businesses, customers today have many different shopping ways. They can shop online from a computer, a smart device, by telephone, or in a brick-and-mortar store and expect a seamless shopping experience. To achieve efficiencies in sales activities, the business should provide the followings:
Real-time and correct data sync between all front stores (website, physical stores, mobile app, etc.) and back-office (Odoo system).

The ability to sell and complete transactions anywhere within your shop. Sales staff can use a smart device to offer deep consultations and convert faster.

Real-time stock level updates to avoid losing sales.

The self-checkout system at the brick-and-mortar stores enhances efficiency by saving time for both customers and cashiers.
Odoo capabilities
Odoo's Point of Sale (POS) module offers a range of capabilities that help businesses to streamline their retail operations and enhance the customer experience. With Odoo POS, businesses can:
Manage their sales transactions, inventory, and customer interactions in a seamless and user-friendly manner.

Process sales quickly and accurately, with features like barcode scanning and various payment methods. 

Control in real-time the availability of products and forecast to manage procurements with integrated inventory management.

Offer loyalty programs (points, gifts, or discounts), and provide personalised offers and sales notices with integrated Odoo Email Marketing.

Self-checkout at the brick-and-mortar store that promises to release in the upcoming Odoo 17 version.
Customer Relationship Management (CRM)
Why it matters and what key requirements in this operation
Businesses are constantly striving to provide the best products and services to their customers. To achieve this, they put their customers at the heart of operations and prioritise their needs. However, effectively managing and nurturing customer relationships is not an easy task. It requires a thorough strategy and a powerful system that takes into account the needs and expectations of customers, as well as the resources available to the business. Key requirements for successful customer relationship management include:
Central management of all customer data in one place with the ability to facilitate personalised interactions.

Customer segmentation to deliver targeted marketing campaigns based on custom behavior-based rules.

The ability to track leads' status to nurture and convert them.

Sales team management to keep track of sales activities.

Rewards for loyal customers such as points, gifts, and discounts.

Comprehensive reports about leads, opportunities, sales, and forecasts

.
Odoo capabilities
Odoo CRM module is a popular CRM solution that offers a wide range of features, including lead generation, opportunity tracking, customer segmentation, and reporting. It is an intuitive interface and seamless integration with other Odoo modules making it an efficient tool for managing customer relationships and driving business growth. Businesses can:
Manage leads' status to effectively close opportunities.

Generate accurate forecasts with real-time reports and visualisations.

Schedule activities based on sales scripts including calls, meetings, mailing, and quotations.

Access comprehensive opportunity details such as viewed website pages, received emails, etc.

Stay updated on team activities through a concise overview (logging calls or sending quotes).

 
Accounting and Finances 
Why it matters and what key requirements in this area
Financials are a core part of any business. It is essential to have efficient financial management processes in place to ensure that your business runs smoothly and profitably. This allows for better financial decision-making, such as identifying areas where costs can be reduced or investments can be made. Besides, a well-organized financial management system provides a sense of control and peace of mind, reducing stress and allowing your businesses to focus on your core activities.
This operation requires to:
Track and monitor business income and expenses easily and accurately.

Manage incoming and outgoing payments, as well as invoicing and reconciling bank statements.

Budget, forecast, cash flow management, and more.

Provide businesses with real-time reports and insights into financial operations to assess the financial health of the business and demonstrate compliance with regulations.
Odoo capabilities
Odoo ERP includes full-fledged accounting and finance modules that support multiple payment methods, currencies, and tax regulations. It covers from creating invoices, managing payments, and tracking expenses to generating financial reports and conducting bank reconciliations. This module ensures accurate bookkeeping, improves financial visibility, and simplifies financial analysis. Some exciting features in Odoo accounting and finance modules include:
Accessible customer portal for quick payment processing.

Automated reminders to collect overdue payments.

Seamless multi-currency support with an automated exchange rate for effortless international transactions.

Efficient handling of both Incoming and outgoing batch payments, including SEPA Direct Debit, SEPA Credit Transfer, check, and more.

Compatibility with major payment providers such as Stripe, Authorize.net, Ogone, PayPal, Adyen, Alipay, and others.

Instant reconciliation suggestions and registration of extra journal items.

Real-time financial reports, offer a holistic view of your financial stand to help you to get a complete picture of your financial position. 

The ability to establish budgets, monitor expenses, and compare actual performance with budgeted targets. 
Human Resources (HR)
Why it matters and what key requirements in this area
Employees are valuable assets for any business as they directly impact productivity and contribute to overall growth. Thus, it is crucial to look after their needs and render a productive work environment that encourages them to perform better. Besides, in business operations, the HR department works with lots of different services, providers, and employees to meet your business needs. So it is necessary for them to have a single place to store all important documents and information. The following requirements are crucial to streamlining all HR processes and boosting operational efficiency: 
Manage workforce information, tasks, training, evaluation, and more in one hub.

Facilitate efficient HR tasks such as tracking payroll, benefits administration, and employee records.

Automate HR workflows such as onboarding, performance reviews, leave management, and offboarding.

Provide employees with a self-service portal to access and update their personal information, request time off, and access relevant HR documents.

Integrate HR processes with payroll and timekeeping systems.

Gain real-time HR analytics and reports such as employee turnover, engagement, and training needs.
Odoo capabilities
The Human Resources module of Odoo offers a comprehensive set of features to streamline HR operations. It enables your business to manage employee data, track attendance and leaves, and automate recruitment processes to conduct performance appraisals and administer employee benefits. Odoo HR simplifies HR management, enhances employee engagement, and ensures compliance with labor regulations. The following is how Odoo HR can help your business organise HR management:
Efficiently manage & store employee HR information in a centralised system. 

Automate and streamline the process of requesting, approving, and tracking employee leave.

Manage your entire recruitment process, from sourcing candidates to contract management, optimising workflows, and reducing administrative burdens.

Empower employees to quickly enter and track expenses and bills.  

Provide managers with a dashboard of expenses that requires actions, enabling prompt review and approval. 

Elevate your workforce with an appraisal system that promotes excellence, rewards achievements, and drives success within the workforce.
To sum up
Embarking on an ERP journey with Odoo can be a transformative experience for businesses of all sizes. With its comprehensive suite of integrated applications, Odoo offers a powerful and flexible solution that streamlines operations, enhances efficiency, and drives growth.
There are crucial operations that need businesses to focus on meeting fundamental requirements. For these, Odoo has many advantages both in its core and the contribution from the huge ecosystem. Once you know what you can do on Odoo, it's time to build your Odoo ERP strategy in the next chapter.
Do you need help to start a new journey with Odoo, or Odoo migration?​