Our blog
Odoo 17 Sneak Peek - Unveiling Innovative Features So Far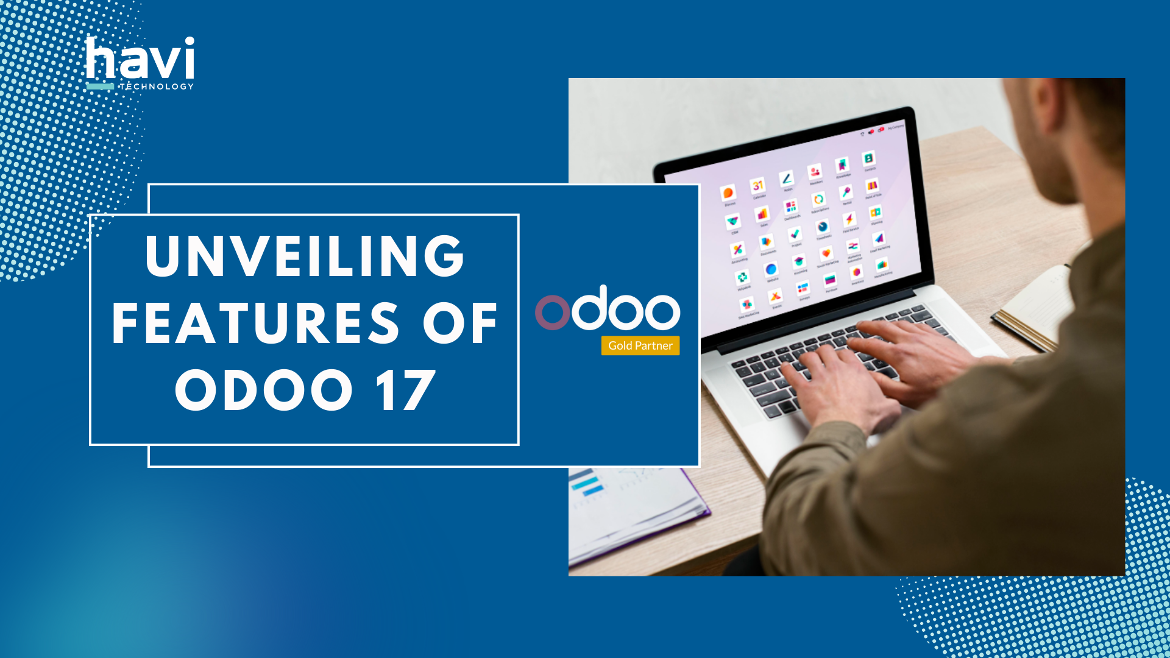 The seamless coordination of departments plays a crucial role in the success of any business. With Odoo ERP, organisations can significantly enhance their operational processes for better management, productivity, and efficiency. Odoo is a fully integrated and customisable open-source business management software suite that has revolutionised the way businesses operate for years. 
With each new version release, Odoo consistently delivers innovative features and enhancements to help businesses streamline their operations and achieve higher levels of productivity. Odoo version 17 is also no exception. This upcoming Odoo version promises to bring even more exciting updates. 
In this article, we will give you the latest information gathered from Odoo channels and various social channels about what is to come in Odoo 17 and highlight some of the most enticing features and improvements.
Expected Features of Odoo 17
The Odoo Experience event takes place annually and is a great place to unveil exciting updates to the community. After the successful launch of Odoo 16 last year, the upcoming Odoo Experience 2023, scheduled to be held in Belgium from the 8th to the 10th of November, is expected to introduce the latest version of Odoo, known as Odoo 17. 
There are a ton of extraordinary enhancements awaiting that can redefine the entire Odoo experience. Below, we have curated a shortlist of 12 notable improvements that are sure to leave a lasting impact.
Odoo UI/UX - A whole new interface
Although the release is a few months away, the users' community is abuzz as the first glimpses of a new user interface have been unveiled. Odoo 17 is set to deliver a new look with refined icons alongside their colors. The revamped interface of Odoo brings a refreshed and visually appealing look that promises to redefine the way you interact with Odoo. 
Besides, users can now personalise their Odoo Home screen by effortlessly rearranging apps using the convenient drag-and-drop feature to suit their preferences. Below is a glimpse of the redesigned user interface to expect. 
- Dark mode:
- Light mode: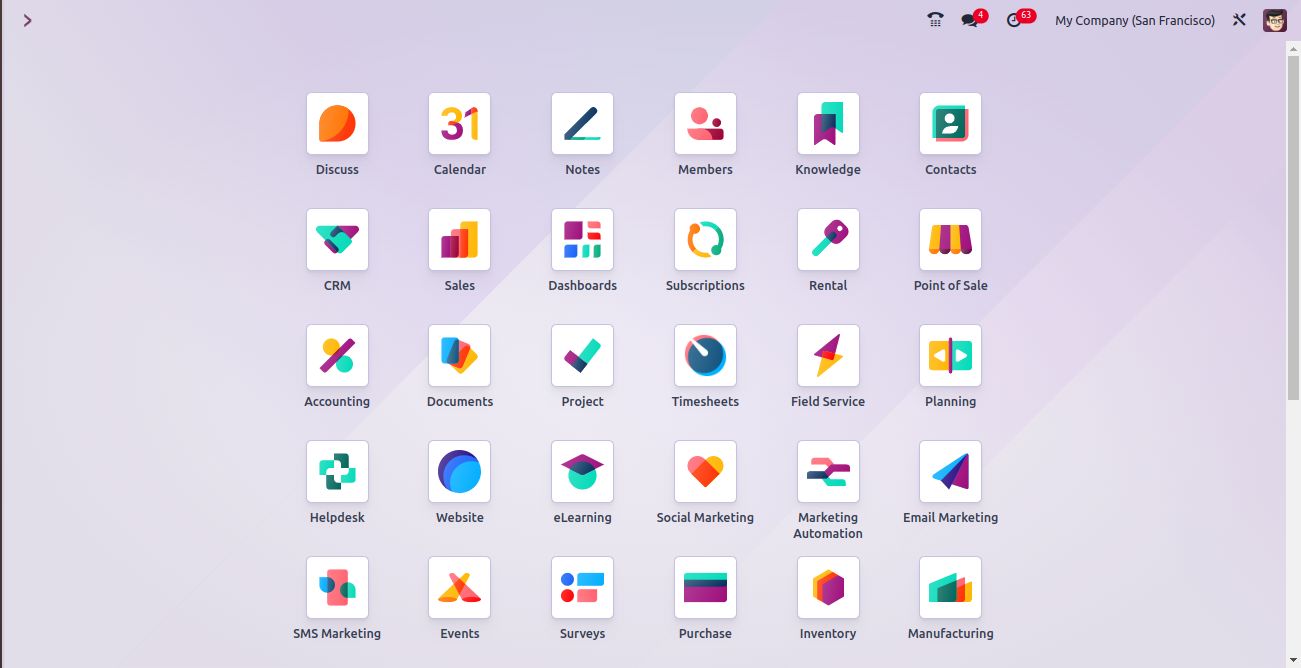 Odoo PWA Shortcut - Quickly access significant apps
With the increase in the use of smartphones, it will be easier to work with Odoo PWA. Odoo 17 introduces a convenient shortcut method on smartphones that enables users to access crucial apps with utmost speed and efficiency. We have to wait to see this amazing feature until the release notes are finalised.
Manufacturing - Iterative BoM optimisation, Batch Work Order operation
The latest version offers better support for value engineering, process refinement, redesigning and reengineering, iterative BoM optimisation, and more. With Odoo 17, you can generate your Bill of Materials (BoM) from your best Manufacturing Order (MO), suggest BoM changes to review, and automatically update your BoM.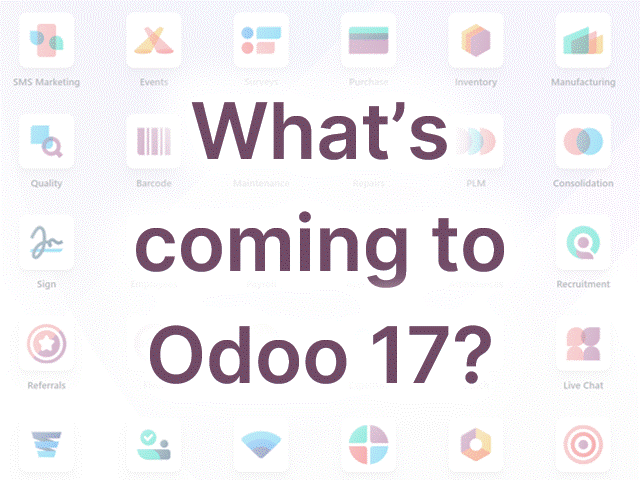 Besides, Odoo 17 also introduces batch work order operation capabilities, enabling businesses to batch manage and assign work orders to the right staff. These enhancements in the Manufacturing module of Odoo 17 greatly enhance the overall operational experience for manufacturing businesses, enabling them to to achieve increased productivity and efficiency.
Point of Sales (POS) - Self-service ordering and mobile payment
Odoo teased what they have in mind for Odoo 17 to shape the future of points of sales in a recent podcast. According to that, Odoo 17 will enhance customer experiences by enabling self-service ordering through tablets or mobile phones. Customers will be able to place their orders by scanning a QR code with their mobile phones, and payment will also be handled.
Besides, Odoo 17 introduce the Kitchen Screen for POS that provides businesses with a range of impressive features. Among its notable highlights are the real-time feed, a user-friendly touchscreen interface. With customisable stages and quick filters, order management becomes a breeze, allowing you to effortlessly track and organise your orders. You can create multiple screens and categories for the unique needs of different teams.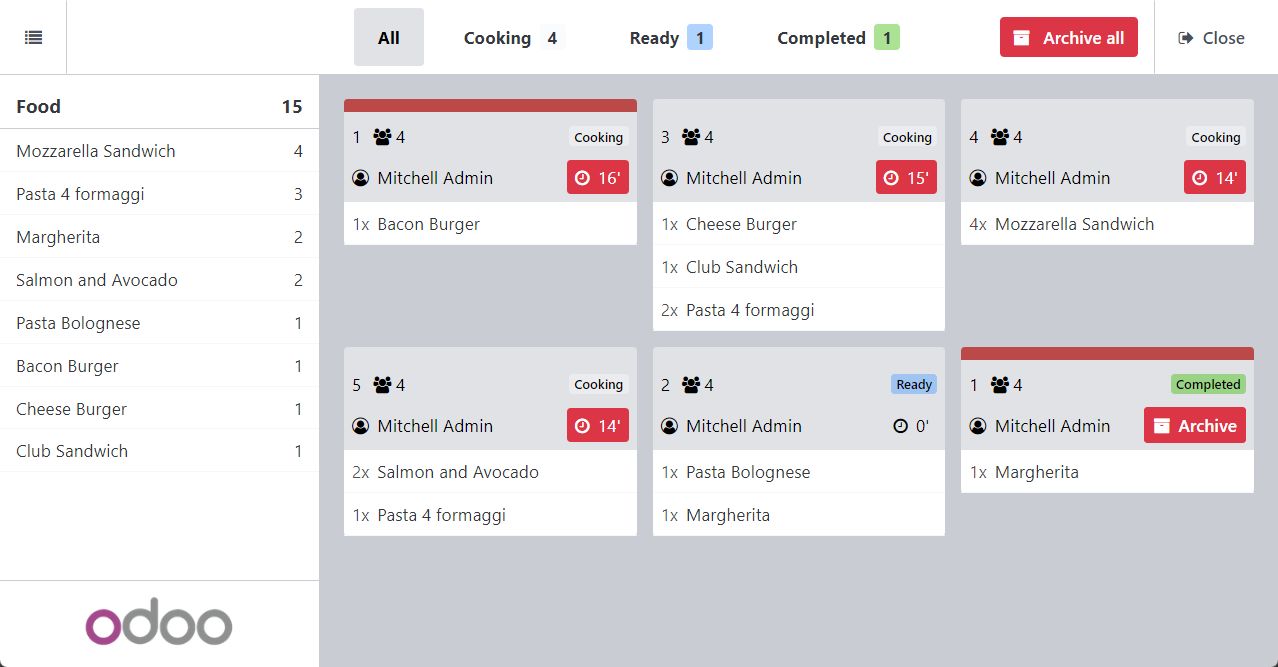 What sets Odoo apart is its compatibility with any screen. Whether you're using a desktop, laptop, tablet, or mobile device, this upcoming release ensures a consistent and optimized experience across all platforms. In other words, Odoo provides better tools for everyone to perform their job better and do more in less time and less walking.
Appointments - Efficient resource booking
We can also see an improvement in the appointment of Odoo, which lets visitors book tennis courts, meeting rooms with salespersons, and restaurant tables. You can now use Appointments to handle the management of resources.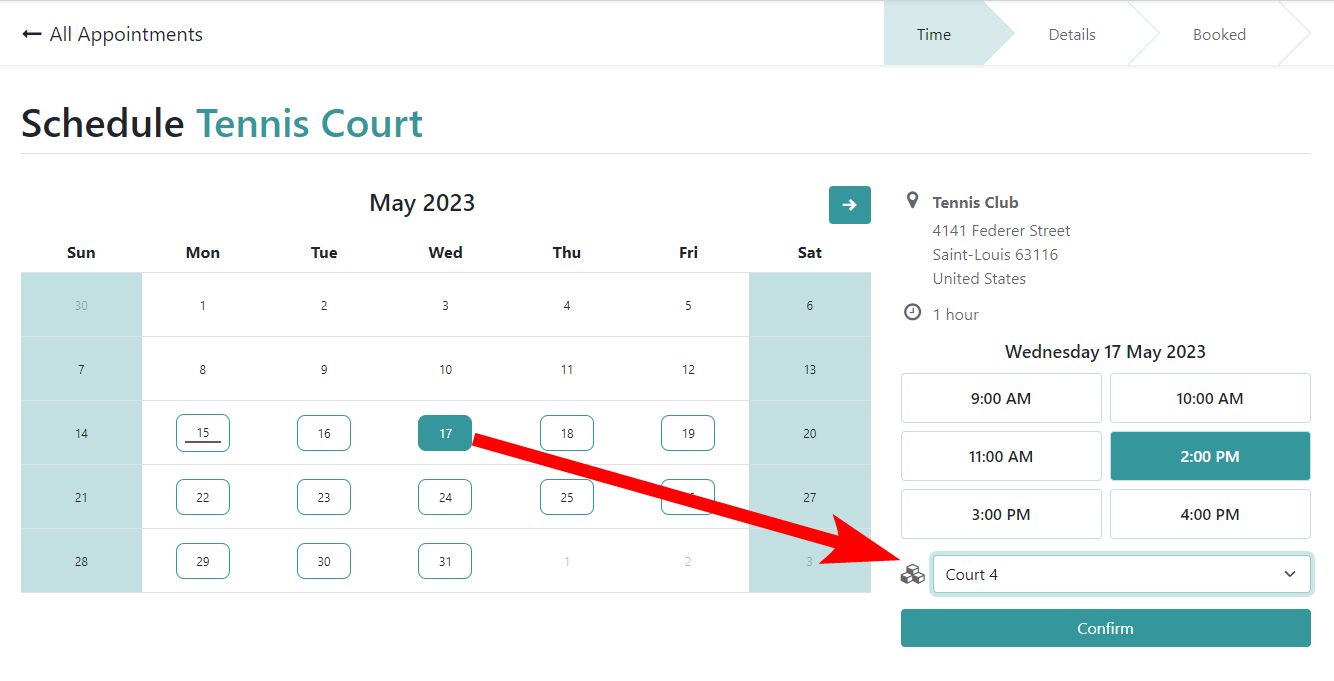 Sales - Easy quotation building and customisation.
In the upcoming Odoo 17 release, a convenient new feature allows you to effortlessly select products and adjust their quantities directly from the catalog view when creating a sales order. This enhancement simplifies adding or decreasing the number of products in your sales order, providing a more user-friendly experience. With Odoo 17, managing your product selection has never been easier!
Invoicing - Order confirmation with partial payment option
With Odoo 17, you can improve order confirmation by requesting partial payments. By enabling partial payments, this feature enhances order commitment as customers can confirm their orders securely and conveniently.
Subscription - Seamless management
As part of its subscription service, Odoo 17 efficiently manages the recurring deliveries of storable products. This feature helps you streamline recurring product delivery through a subscription model.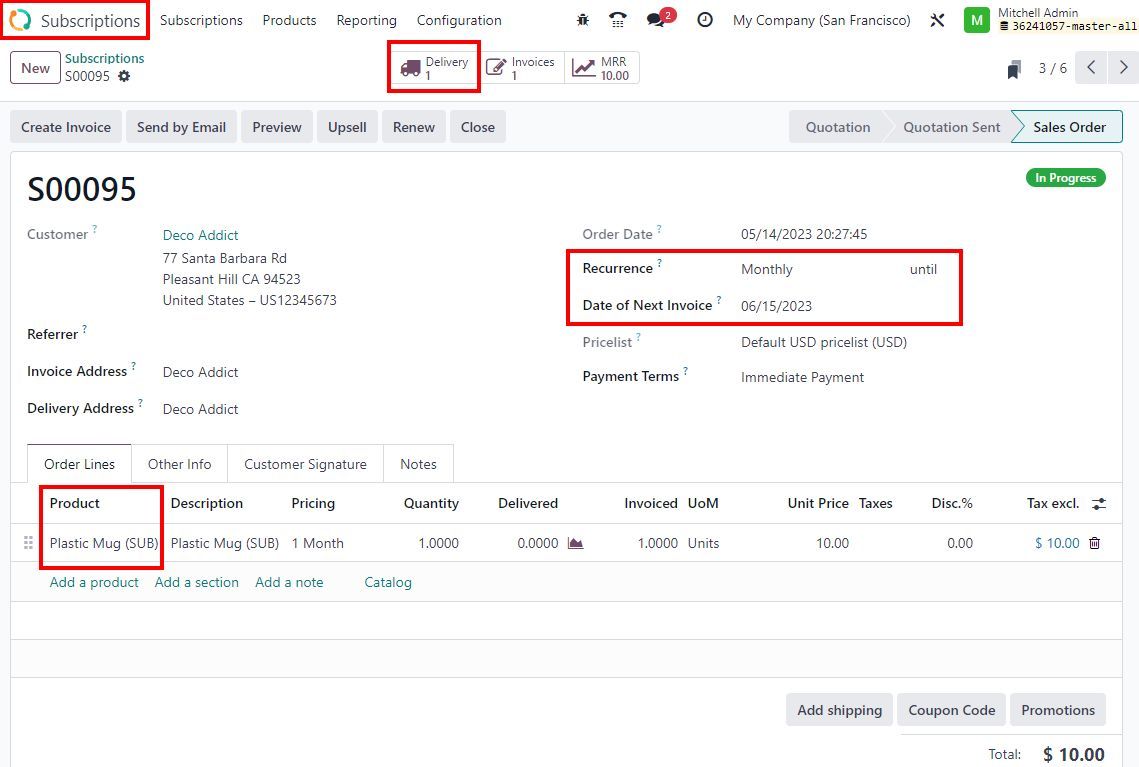 Spreadsheet - Enhanced Collaboration with Shared Views
The upcoming version allows you to share a snapshot of your spreadsheet with your collaborators, and give them access to take a look at your report for better insights.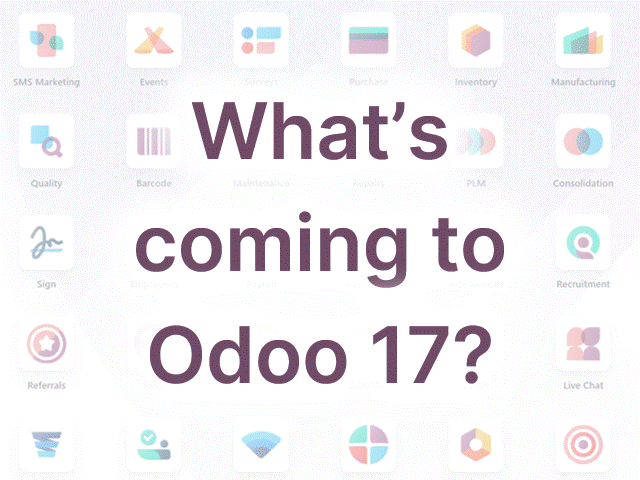 HR - Automated attendance tracking and overtime computation.
The Attendances and Working Schedule features of Odoo 17 enable businesses to simplify attendance management and overtime calculations. With automation at its core, Odoo takes care of overtime computation, saving time and ensuring accuracy. This lets you focus on more critical tasks and enhance productivity.
Inventory - Improved lot tracking with additional fields.
Inventory management gets a significant enhancement in Odoo version 17. You can add property fields to lots in inventory management. These fields can store and display additional information for each lot, allowing better tracking and management.
Knowledge - Customisable databases
Odoo 17 allows you to create custom databases inside your articles and show them in various views such as kanbans, lists, and calendars. This feature provides flexibility in organising and displaying information within your knowledge base.
When is Odoo 17 Release Scheduled?
While Odoo has not officially announced specific dates yet, based on past release patterns, we can expect Odoo 17 to be released during Odoo Experience 2023 this November. 
As the release date approaches, Odoo will provide further updates and announcements, ensuring that users and businesses are well-informed and prepared for the exciting features and enhancements in Odoo version 17. Stay tuned for the official release schedule from Odoo, and get ready to embark on a new era of business management with Odoo 17.
Conclusion
The journey to Odoo Version 17 is filled with excitement as we unveil a series of innovative features that promise to enhance the way businesses operate. From a fresh and intuitive user interface to advanced functionalities, Odoo Version 17 is set to empower businesses of all sizes and industries. We will bring you more updates and details on how this update will transform your business management experience. 
Are you ready to take your business to new heights with Odoo Version 17?
In case, you need any help with your existing Odoo setup, start a new journey with Odoo, or have queries about Odoo migration, our experts are just a call away! Connect with us to talk more!
Do you need help to start a new journey with Odoo or Odoo migration?