Our blog
Powering Project Success: Havi Technology and Deltek Announce New Partnership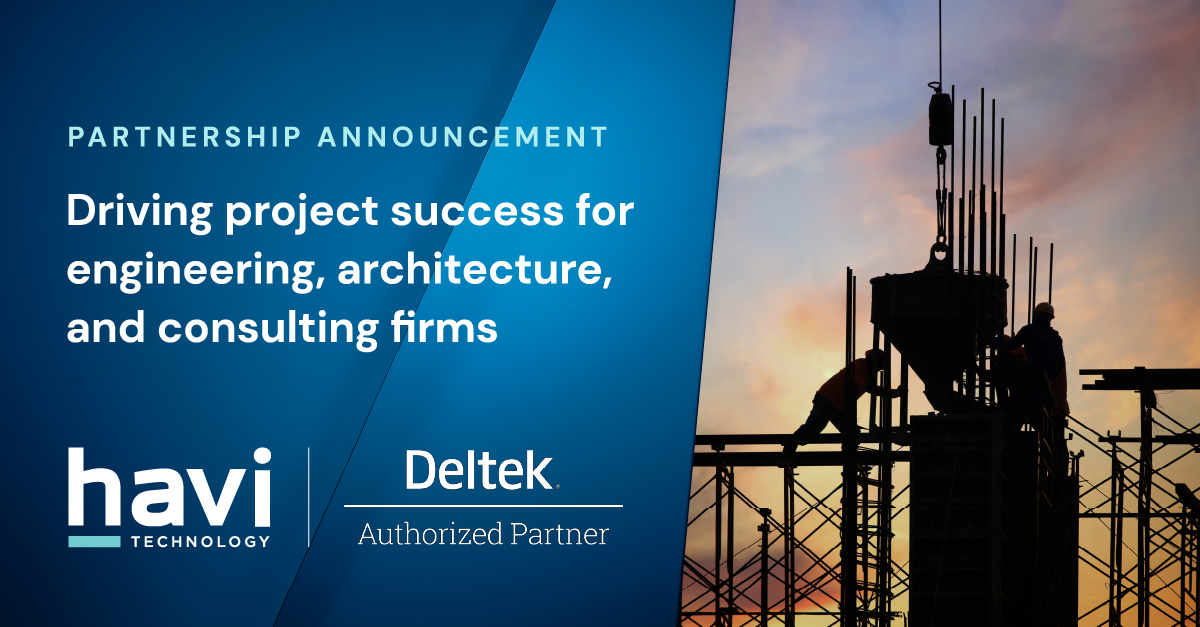 Havi Technology has officially partnered with Deltek, the leading global provider of enterprise software and information solutions for project-based businesses.
Established in 2016, Havi Technology has been on a mission to help businesses unleash their growth potential by adopting ERP and intelligent technology solutions. With a solid track record in transforming businesses from various industries, across Australia and Southeast Asia, etc, Havi looks for cost-effective solutions to empower project-based businesses to successfully manage projects while maximising profitability.
This expectation led them to Deltek, an industry leader in offering software and information solutions for business analytics, project management, and collaboration. More than 30,000 organisations that include 90% of the ENR Top 10 design firms and more than 80% of the ENR Top 500 adopting Deltek to nurture client relationships, manage firm-wide information, retain talent, and streamline finances.
Going forward, Havi Technology and Deltek will work together to leverage their combined expertise and technology to offer clients an intuitive, powerful solution - Deltek Vantage Point that puts your projects and people at the center of your business. It gives you a holistic view of your company in one single hub to improve productivity, boost collaboration, and increase profitability so you can make better, more informed decisions to drive your business forward and outperform your competitors.
For more information please contact info@havi.com.au
About Deltek
Deltek has offered software and information solutions that deliver business intelligence, project management, and collaboration for over 35 years. With deep industry-focused expertise, Deltek empowers over 30,000 organisations to manage successful projects while maximising productivity and revenue. Deltek enables firms to streamline all, from projects and people to finance in one place. So you will gain greater visibility into all aspects of your business and make better decisions to drive success for your business.
About Havi Technology
In 2016, we started Havi Technology with a simple premise: With the right technical skills and ingenuity, anything is possible. Every day, we enable businesses of all sizes to streamline their operation by adopting ERP and other advanced technology solutions. We start by listening and understanding customers' needs and pain points, then design hands-on solutions that fit their ambition. We are accredited partners with top technology vendors like Odoo, Deltek, IBM, Amazon, and more. 
Kindly visit our website for more details about Havi Technology and Technology Solutions like ERP Odoo, Deltek, Manufacturing Solutions, E-invoicing, IoT, and more.
Do you want to explore how Deltek Vantagepoint can work for your business?