Our blog
Succeed in Odoo: 3 True Customer Stories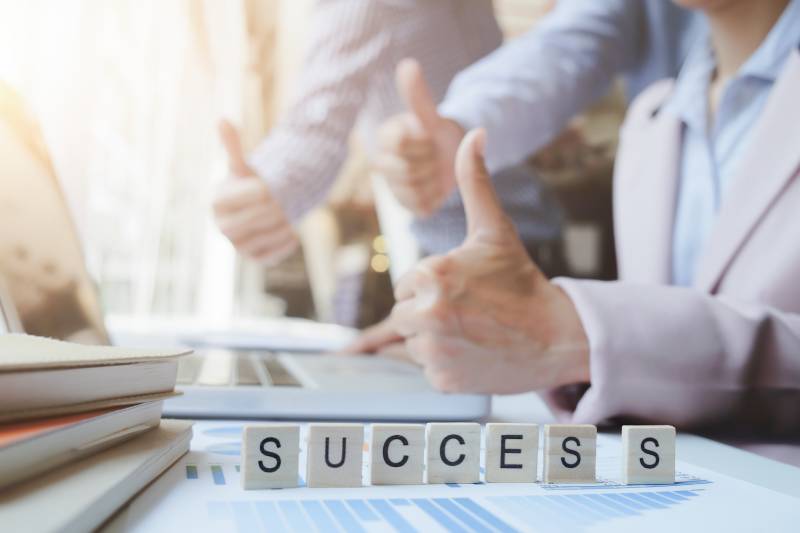 Odoo, a powerful and versatile business management software, has revolutionised the way companies operate across various industries. With its extensive range of modules and customisable features, Odoo empowers businesses to streamline their processes, enhance efficiency, and achieve remarkable success. 
In this blog post, we will explore three inspiring success stories of real customers who have harnessed the power of Odoo to transform their operations and propel their businesses to new heights. You can also find some best practices in these success stories to apply to your business. Keep reading to find out more!
This chapter includes 3 real-life case studies:
Empowering STEDI: Odoo Transforms E-commerce, Inventory, and Logistics Management

Presien's AI Safety Systems Construction Empowered by Odoo

Driving Innovation in the Automotive Industry: Baraja's Odoo Journey
Empowering STEDI: Odoo Transforms E-commerce, Inventory, and Logistics Management.
About STEDI
STEDI is an Australian manufacturer of high-performance LED automotive auxiliary lighting products. STEDI maintains full control over its supply chain and fulfillment processes, enabling quick and efficient order dispatch. However, the company faced challenges in producing global-standard products and optimising its business operations.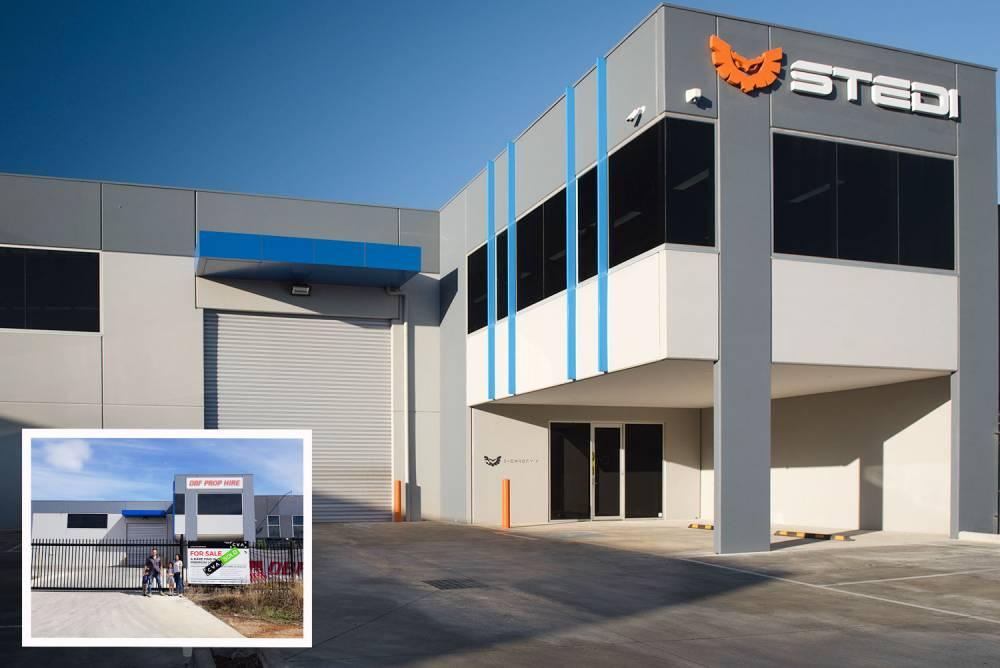 Challenges and Goals
Before implementing Odoo, STEDI encountered significant challenges in its inventory and logistics management. These challenges included:
B2B order administration and accounting: They required the ability to make online payments upon acceptance and set varied credit terms for customers.

Logistics management: STEDI has to handle logistical challenges in shipping lots of consignments locally and worldwide.

Operation systems: The company uses different systems such as Magento, StarshipIT, and Australia Post to handle customer requests through sources or channels.
How Odoo helps STEDI transform its operations
Recognising the need for a comprehensive solution, STEDI turned to Odoo to transform its eCommerce, inventory, and logistics management. The implementation included the following key modules and features:
Odoo's Sales, Inventory, Purchase, and Accounting modules: By adopting these modules, STEDI is able to manage B2B orders, and stock levels effectively. The company integrated Odoo with Magento, StarshipIT, and Australia Post to streamline its workflow, allowing for seamless label printing and manifest file submission.

Odoo Inventory and Barcode modules: This has enabled STEDI to address logistical challenges in shipping consignments locally and worldwide. It allows barcode scanning, label printing, inventory management, click & collect processes, batch picking, and other order management processes. Automating the Pick-Pack-Ship process significantly optimised STEDI's operations, reducing errors and improving efficiency.

Odoo's reporting and analytics: STEDI has gained deeper insights into sales and inventory data, allowing for data-driven decision-making to improve overall performance. 

Odoo's Point of Sale system: This module has helped STEDI improve in-store order fulfillment processes and customers experience with advanced payment options.
Presien's AI Safety Systems Construction Empowered by Odoo
About Presien
Presien, a spin-off from Laing O'Rourke founded in 2020, aims to enhance safety and productivity in heavy industries through their AL safety system called Blindsight. This innovative system utilises integrated hardware and software to detect objects and potential hazards in blind spots, sending real-time alerts to prevent accidents. Blindsight automates health and safety reporting, revolutionising the capture of near-misses and unsafe behaviors that often go unreported.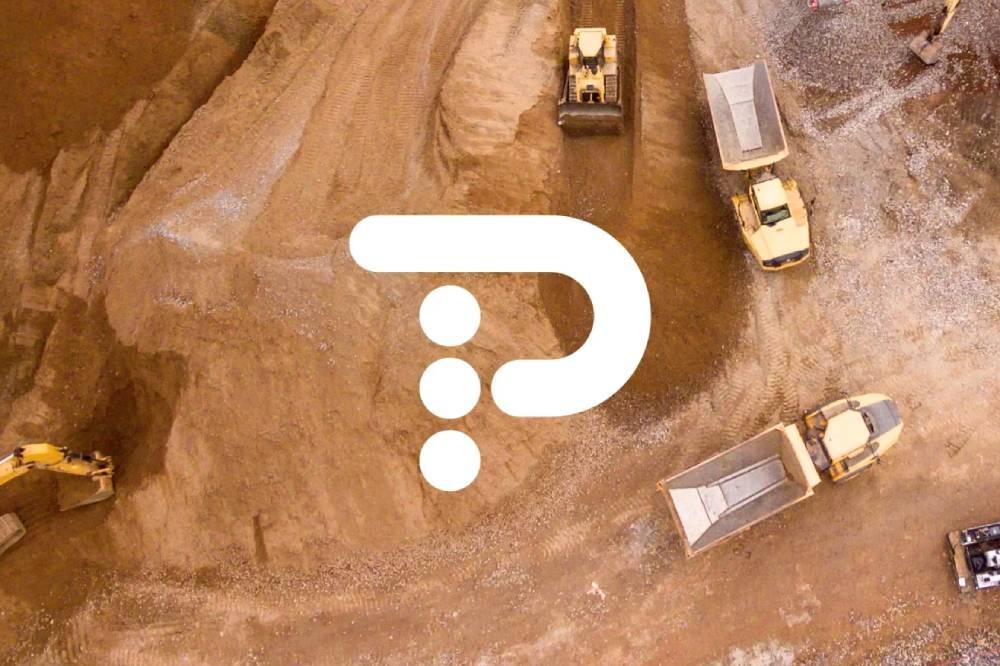 Challenges and Goals
When Presien started as an independent company, it needed a comprehensive solution for its business operations. They explored various software options but struggled to find an integrated solution that aligned with their needs. 
Traditional enterprise ERPs were costly and time-consuming for a startup. Eventually, based on a recommendation from another hardware/software startup, Presien chose Odoo as their central engine to manage core business processes.
How Presien has constructed AI Safety Systems with Odoo
Presien achieved a smooth implementation and quick data migration with Havi Technology. Odoo's modular platform enabled Presien to address specific business challenges with the following modules:
Odoo Purchase, Inventory, and Invoicing: The purchasing management process significantly improved with Odoo's Purchase, Inventory, and Invoicing apps. Presien's purchasing team saved time on administrative tasks like scanning, recording, and evaluating stocks. Automation streamlined supplier communications, making everyday tasks more efficient.

Odoo Manufacturing: As a technology manufacturing company, Presien relies on technical and time efficiency. With each software update, their experience with Odoo has improved, allowing for faster and more fluid processes. Manufacturing orders are synced in real-time, helping to eliminate the need for additional workarounds, and teams now communicate seamlessly within a single integrated system.

Odoo CRM and Sales: This helps Presien foster customer relationships and streamline sales processes.
The seamless integration of these apps on a single database reduced manual data entry, ensured data accuracy, and facilitated timely information exchange across departments. Presien found value in using an ERP system with a small team, eliminating the need for internal IT or development resources. They also benefited from the flexibility of customising their Odoo database according to unique requirements.
See the full Presien story here
Driving Innovation in the Automotive Industry: Baraja's Odoo Journey
About Baraja
Baraja, a pioneering start-up founded in 2016, has completely transformed the autonomous vehicles industry with its groundbreaking Spectrum-Scan™ LiDAR technology. This innovative company, led by Federico Collarte and Cibby Pulikkaseril, successfully addressed the long-standing challenges of traditional LiDARs such as high costs, safety concerns, and limited scalability.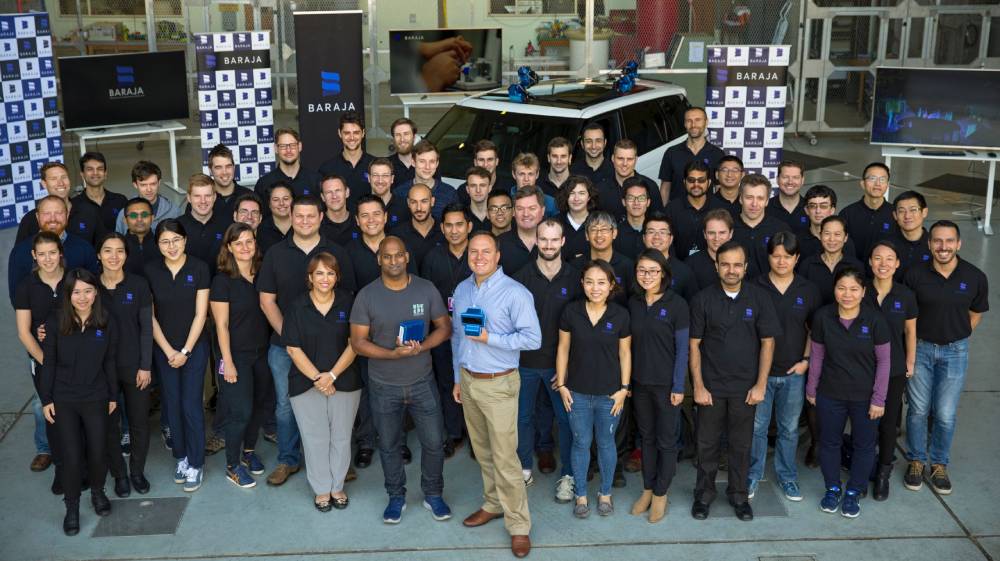 By leveraging the refraction of light on a glass prism, Baraja's founders ingeniously integrated components from the automotive and telecommunications supply chain, becoming one of the few LiDAR producers worldwide to prioritise stringent quality control, reliability, and mass production capabilities.
With offices in Sydney, Shanghai, and Silicon Valley, Baraja is rapidly expanding its global presence, poised to revolutionise the self-driving car industry on a worldwide scale.
Challenges and Goals
Baraja chose Odoo as the core engine for its system with two primary objectives: enhancing operational efficiency and gaining a cohesive 360-degree perspective of its business processes. Federico and Cibby devoted significant resources to Odoo due to their strong appreciation for the software's compatibility and adaptability to their distinct business model.
How Baraja drives exponential growth with Odoo
Within just two months, the company successfully streamlined its operations by utilising a wide range of Odoo's modules, including:
Odoo Purchase, Inventory, Sales, Accounting: Purchasing management plays a vital role in Baraja's operations, as they frequently procure various components for their LiDAR model. Thanks to Odoo's automation and integration, Baraja's employees can minimise time spent on administrative tasks like scanning, recording, and evaluating stocks. The OCR technology seamlessly converts vendor bills and payments from paper to digital in a matter of seconds.

Manufacturing, PLM: Being a technology manufacturing company, Baraja's operations heavily rely on technical and time efficiency. With each software update, their experience with Odoo continues to improve, resulting in faster and smoother processes. After migrating from Odoo 12 to 13, Baraja saved a significant amount of time, equivalent to 20 minutes per hour, in the manufacturing process. The elimination of workarounds in component swapping not only saved the company 240 AUD per week but also reduced the manufacturing time by an impressive 80%. 
See the full Baraja story here

Conclusion
Three success stories highlight the transformative power of Odoo in driving business growth and efficiency. Each customer, with their unique challenges and goals, found immense value in adopting Odoo as their primary business management solution.
By leveraging Odoo's robust features, customisable modules, and seamless integration capabilities, these customers were able to optimise their operations, gain valuable insights, and ultimately achieve remarkable results.
From theory to real-world success stories, we aim to provide you with practical insights and actionable steps that can be implemented in your own business. We hope these best practices inspire you to explore the possibilities and embark on your own journey toward success with Odoo. 
Do you need help to start a new journey with Odoo, or Odoo migration?​