When you are a busy entrepreneur with a growing business, it isn't simple to manage and automate all the works at the same time. So, the question remains: Is production automation possible?
With the Odoo IoT box, the answer lies in your hand. This intelligent solution will integrate machines and tools into your manufacturing processes and reduce labor significantly.
Simple Device Connection
Various smart devices can be easily networked with Odoo, managed and configured in the IoT module and their data automatically transferred to an Odoo object. For example, a camera, a measuring tool, a foot switch or a printer can be integrated into the work processes.
Once your devices are connected to your IoT Box, all you have to do is going into the module in question to set it up.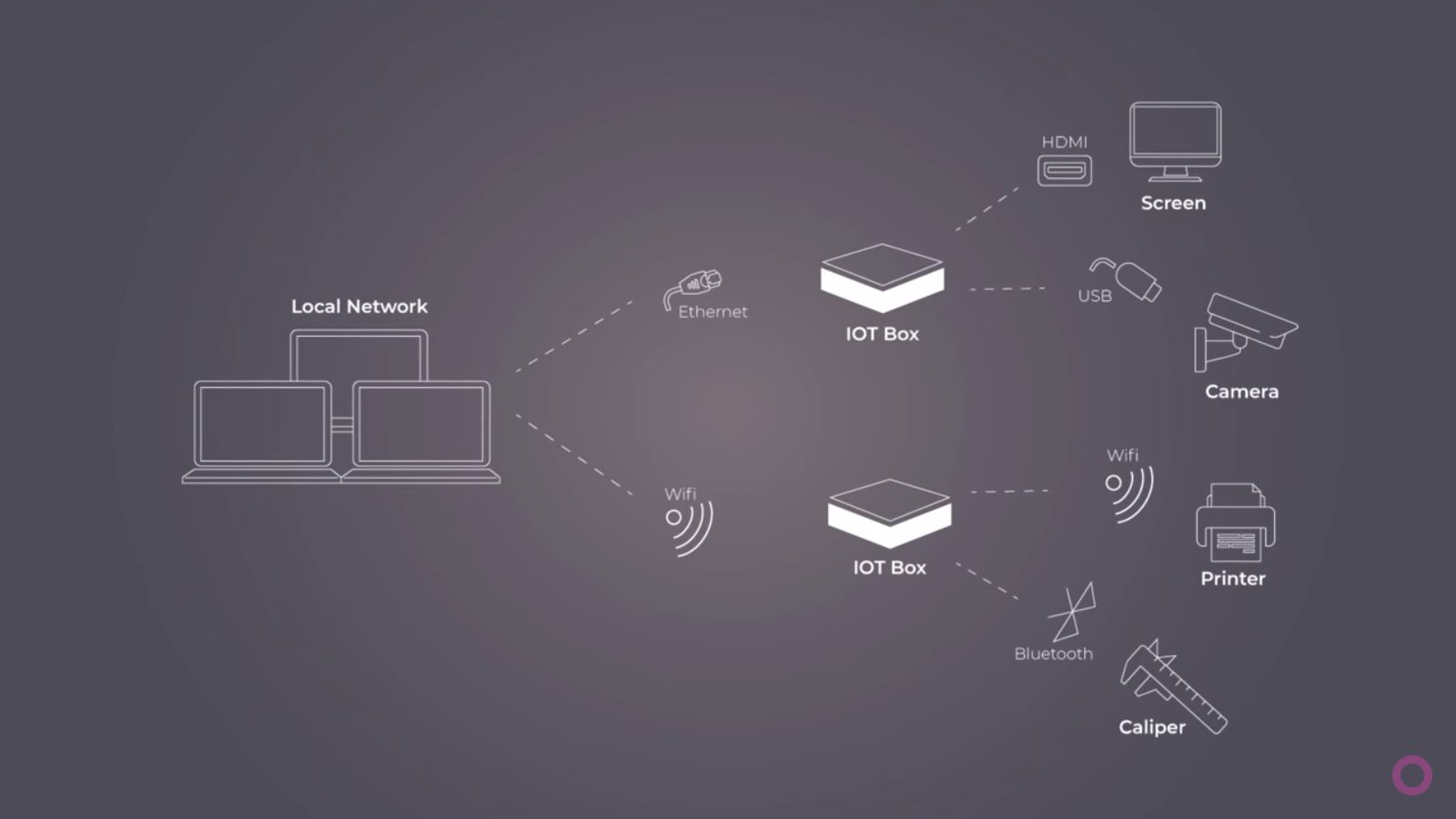 Use the IoT to your advantages
With a configuration easier than ever, you can now orchestrate operators and machines work instructions in your manufacturing process all in one interface! Increase your productivity, quality and more with the Odoo IoT Box by utilising your devices during your production processes. Here are the benefits when a work order is carried out using your IoT box and connected devices.
Fast Photos
By connecting a camera to your IoT box, it is possible to take pictures during a quality control and document them in the inspection process without uploading the pictures separately in the system.
This helps you save time and get the job done with just a click of a button.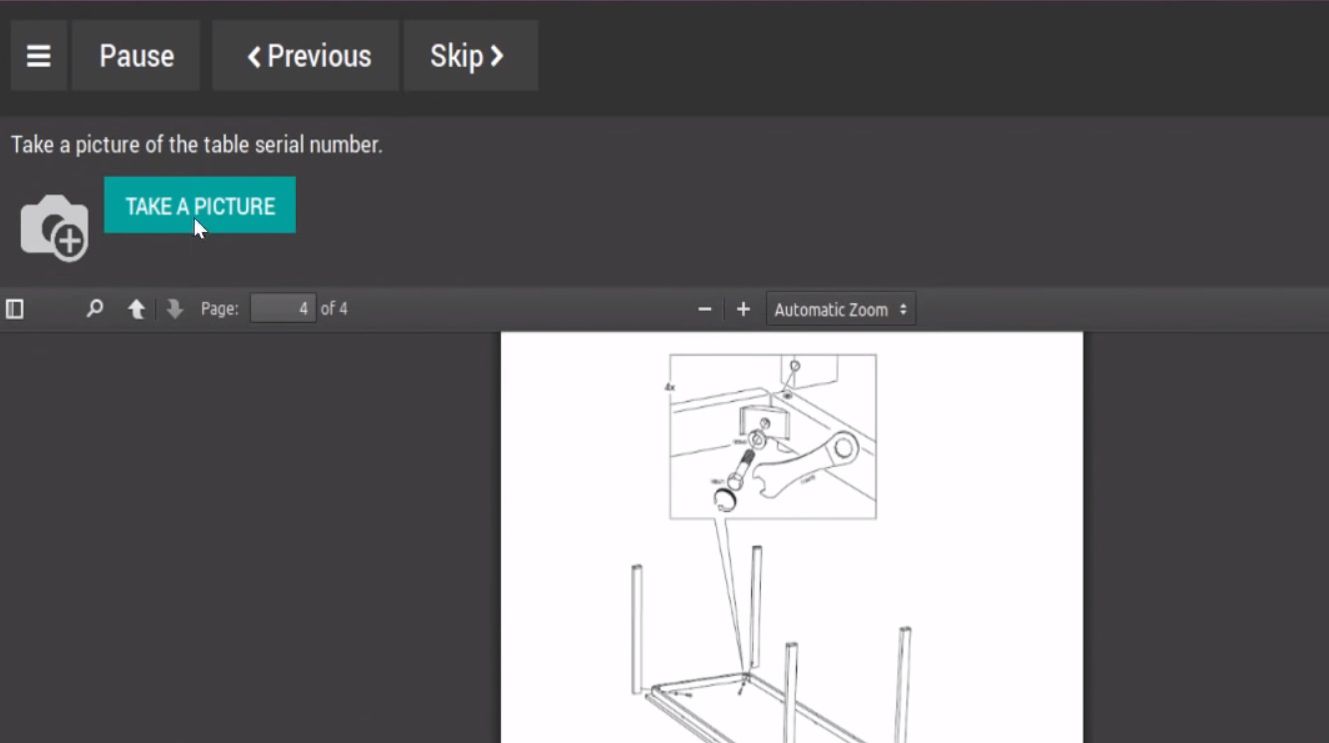 Faultless Measurements
A similar functionality is offered by the connection of measuring tools, like a calliper, with the IoT box.
The automatic transfer of measured values from the quality inspection avoids manual entries in the system, thus preventing possible incorrect entries and ensuring faultless data.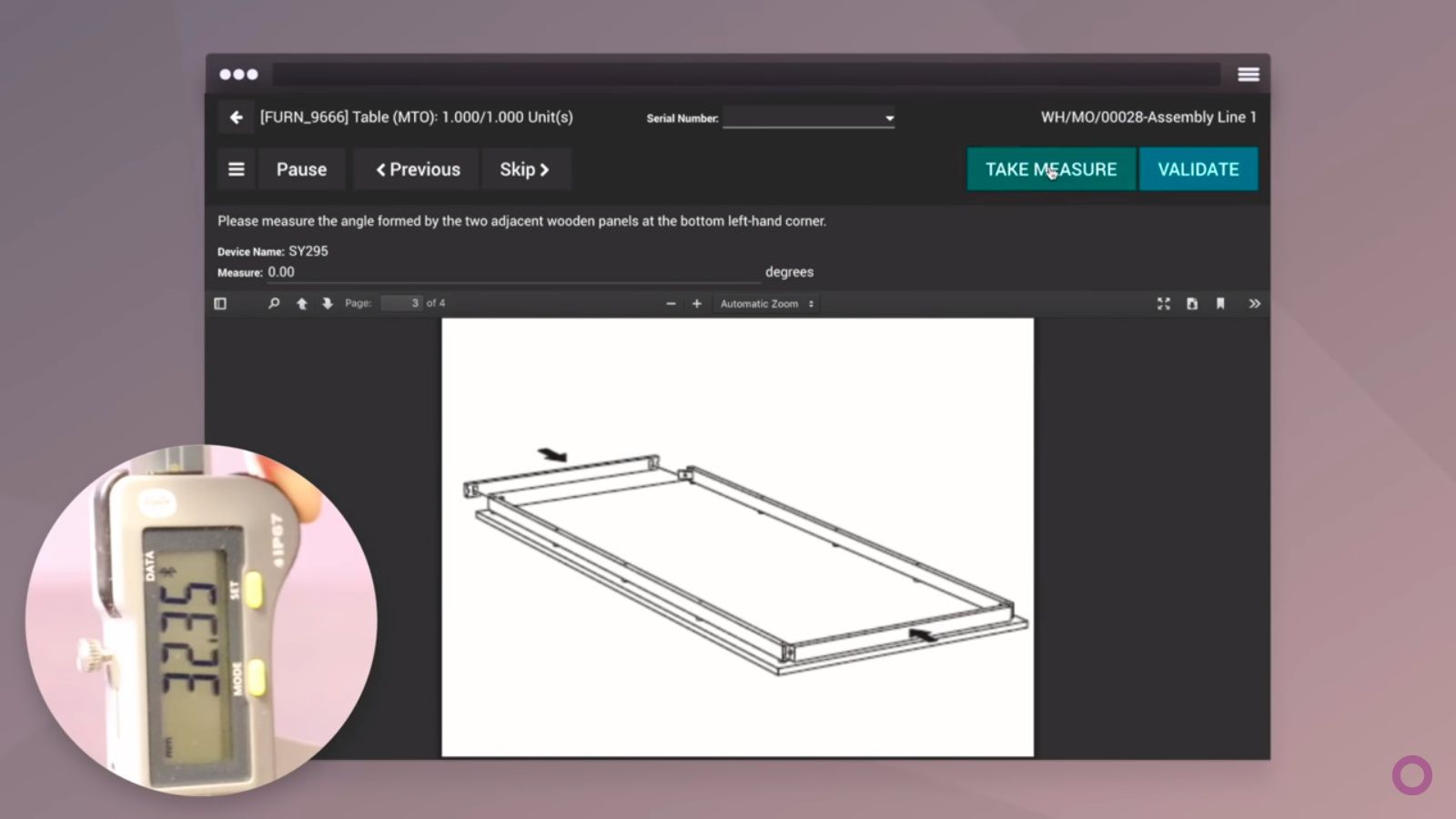 Hands-free Work
To optimise the production process, a foot switch can be connected to the IoT box. The foot switch ensures that the production staff will have their hands free for the actual production and thus improve productivity.
By stepping on the foot switch, the operator in Odoo automatically switches to the next production step.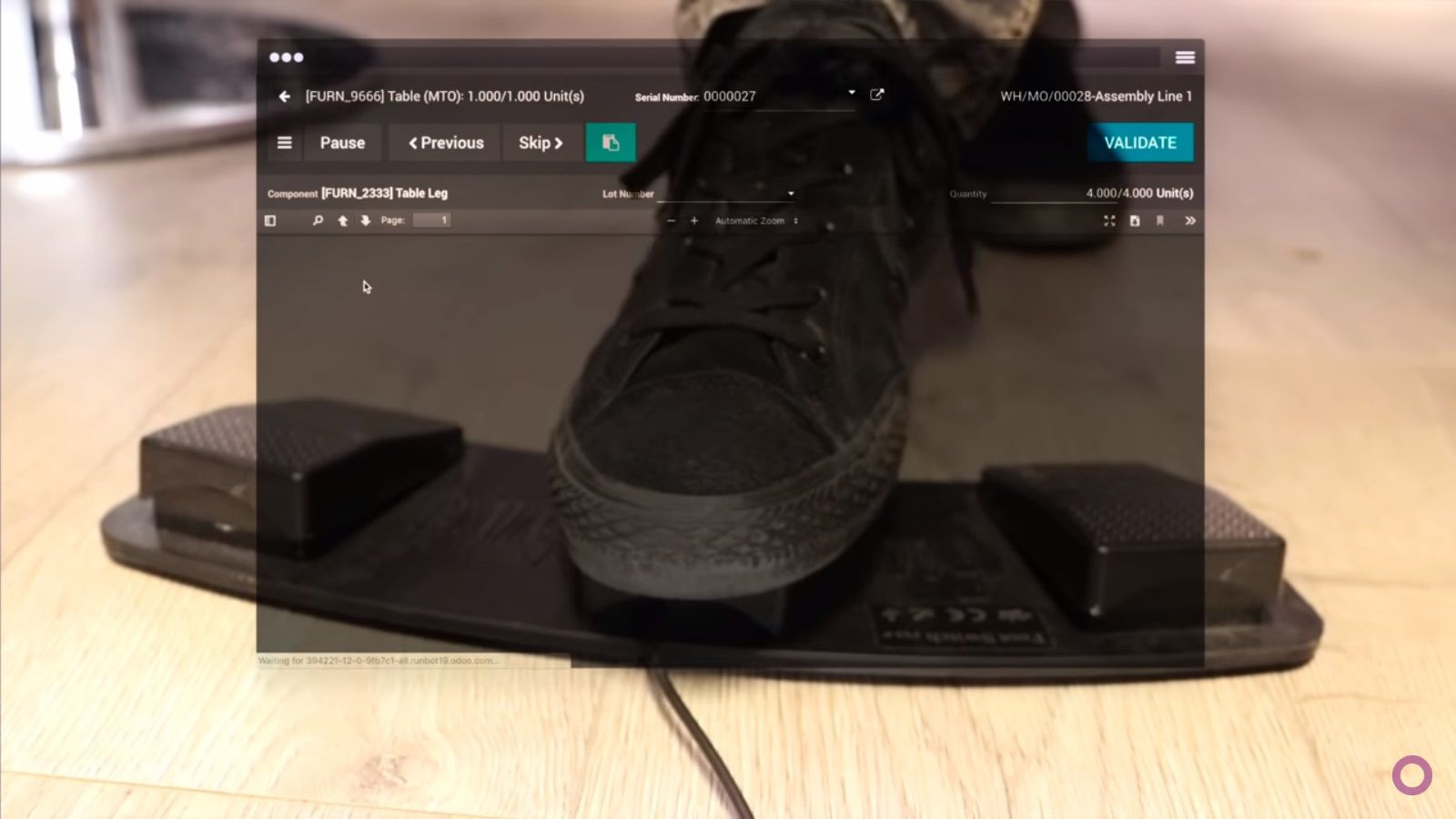 Quick Label Printing
A printer can also be connected to the IoT box to label the products once production has been completed.
Odoo assigns serial numbers for the products, which are printed directly on the product label. Thus, a clear allocation of serial number and product is guaranteed.